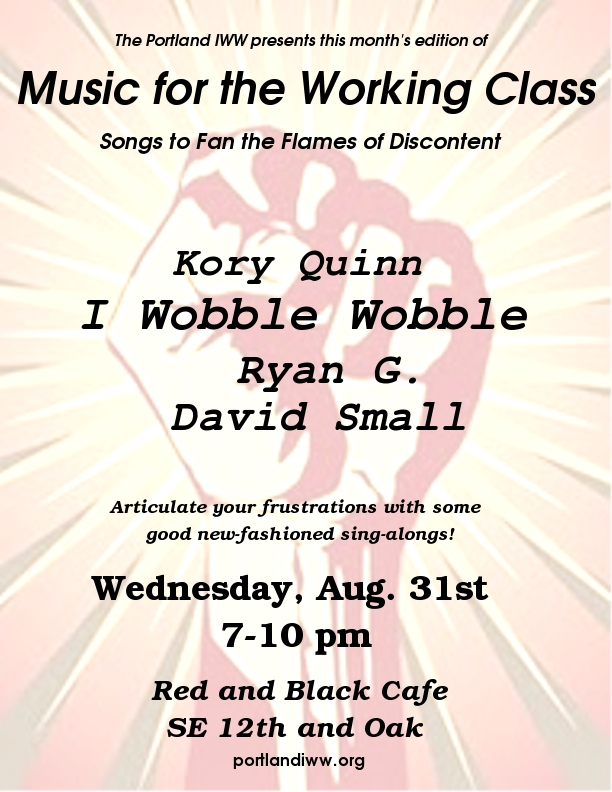 It's time once again for the Portland IWW's monthly Music for the Working Class!
When: Wednesday August 31st at 7pm
Where: Red and Black Cafe, SE 12th & Oak
Bands: Kory Quinn, I Wobble Wobble, Ryan G, and David Small
No cover charge! Drink discounts for union members and service industry workers! So come on down to Music for the Working Class and enjoy an evening of songs to fan the flames of discontent!